Product Description, Size & UPC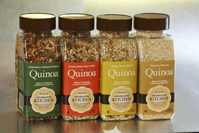 Quinoa is an ancient grain that's a complete source of protein with a rich and balanced serving of nutrients.
* Gluten-free and easy to digest
* Light and tasty with a flavor all its own
* Simple to prepare — cooks in only 20 minutes
* Available in four versatile blends: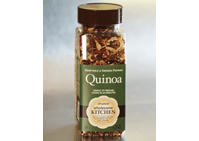 Vegetable Quinoa .
Carrots, Tomatoes, Red Bell Pepper, Onion,
Smoked Paprika, Garlic & Fennel Seeds
UPC# 857943002000
11oz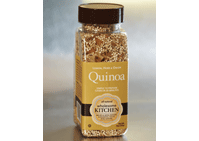 Herbs & Lemon Quinoa
Black Lemon Omani, Onion, Potato diced,
and Herbs as: Dill, Tarragon, Cilantro and Parsley
UPC# 857943002017
11oz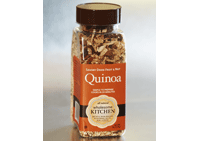 Fruits & Nut Quinoa
Apricot, Golden Raisin, Orange candied, Almonds,
Currants, Ras El Hanout, Harisa powder and Cardamom
UPC# 857943002024
11oz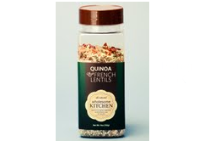 Quinoa & French Lentils
French Lentils, Carrot, Celery Seeds, Muster Seeds,
Onion and tomato
UPC# 857943002291
11oz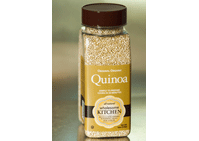 Plain Quinoa
UPC# 857943002031
12oz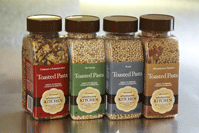 Toasted Pasta
Also known as Israeli Couscous, our Toasted Pasta is a baked whole-wheat product. With its larger grain size and smooth texture, it makes a terrific alternative to traditional side dishes such as rice and pasta.
* Simple to prepare – cooks in under 20 minutes.
* Available in three varieties: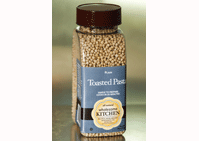 Toasted Pasta - Plain
UPC# 857943002048
10oz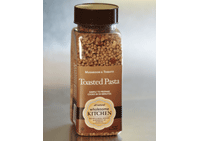 Toasted Pasta with Mushroom
Mushroom, tomato, Onion & Garlic, Paprika,
Oregano, Thyme and Marjoram
UPC# 857943002062
8oz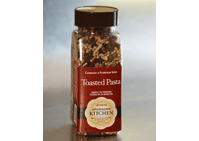 Toasted Pasta with Currants & Pumpkin
Pumpkin seeds, Currants, Red Bell Pepper,
Onion, Parsley and Garlic
UPC# 857943002079
8oz